The cricket world is abuzz with anticipation as the age-old rivals, Australia and New Zealand, prepare to face off at the Himachal Pradesh Cricket Association Stadium in Dharamsala this Saturday.
The 2015 World Cup finalists, both teams have shown impressive form in this year's tournament, setting the stage for a thrilling encounter that promises to be a true spectacle for fans.
Australia's Remarkable Turnaround
Australia's World Cup journey began with a lackluster start, as they found themselves at the bottom of the points table after two initial losses.
However, their resurgence has been nothing short of impressive, as they secured three consecutive victories and firmly established themselves in the top four.
Their recent triumph over the Netherlands, marked by a staggering 309-run margin, now stands as the largest margin of victory in World Cup history. This resounding win also significantly boosted their net run rate to 1.142.
This impressive victory was achieved through the remarkable centuries of David Warner (104 off 93 balls) and Glenn Maxwell (106 off 44 balls).
Warner has been on a remarkable run, scoring back-to-back hundreds and ranking as the third-highest run-scorer in the competition, with 332 runs from 5 innings at an average of 66.40.
Maxwell's remarkable century off just 40 balls, the fastest in World Cup history, has added depth to Australia's batting lineup.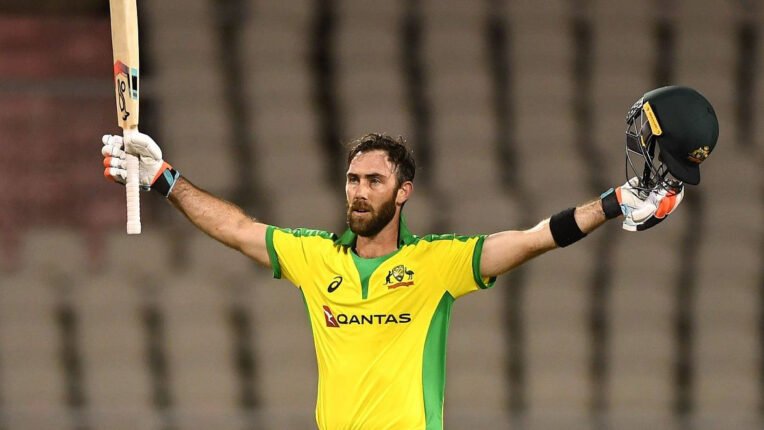 In their recent match against the Netherlands, Steve Smith, who had struggled to find form, contributed a valuable 71 off 68 deliveries.
Australia's bowling, too, has been growing in stature with each game. The trio of Pat Cummins, Mitchell Starc, and Josh Hazlewood forms a formidable fast-bowling combination, with each being among the most accomplished seam bowlers globally.
The pitch at Dharamsala is expected to complement their skills, and they are anticipated to make significant inroads during the powerplay overs.
Not to be underestimated is the leg-spinner Adam Zampa, who has surged to the top of the wicket-takers list with three consecutive four-wicket hauls.
His return to form and knack for taking wickets make him a force to be reckoned with, especially considering his past success against New Zealand, with 14 wickets in 8 ODIs.
Predicted Playing XI for Australia:
New Zealand's Resilience
New Zealand's World Cup campaign started with them sitting comfortably at the top of the points table.
However, a loss to India in their recent game and a commanding win by South Africa over Bangladesh pushed them to the third position.
Nonetheless, New Zealand remains undaunted, carrying eight points and a commendable net run rate of 1.481 into the upcoming matches.
Daryl Mitchell has been a standout performer, stepping into the shoes of Kane Williamson in the middle order.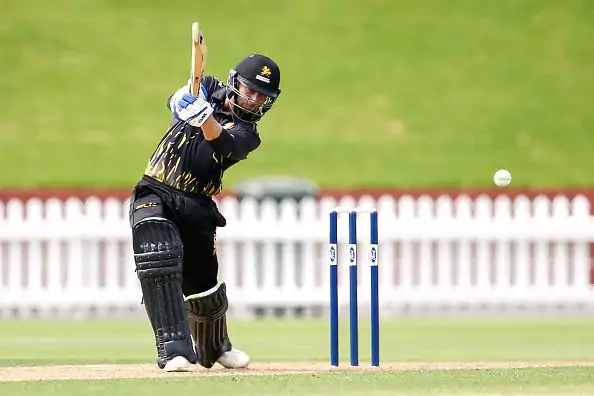 His stunning 130 against India in Dharamshala showcased his exceptional form, making him New Zealand's leading run-scorer in the World Cup, with 268 runs from 4 innings at an average of 89.33.
Rachin Ravindra, the spin-bowling all-rounder, has emerged as a superstar, boasting 290 runs in 5 innings at an average of 72.50, including one century and two fifties.
Devon Conway, the opener, may have had a quieter run in recent games, but his consistent form suggests he is due for an impactful contribution.
In the bowling department, left-arm spinner Mitchell Santner, with 12 wickets in 5 innings at an average of 16.91, has been the standout performer. His adeptness in the conditions bodes well for New Zealand.
However, the pace trio of Trent Boult, Matt Henry, and Lockie Ferguson will be vital to New Zealand's success.
These genuine wicket-takers must work in tandem to challenge Australia's formidable batting unit.
Predicted Playing XI for New Zealand: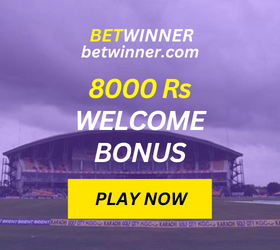 Australia ODI Stats and History: A Rich Legacy of Success
Australia's One Day International (ODI) cricket history is a testament to their exceptional prowess in the format. With a total of 992 matches played, the Australian cricket team has showcased its dominance on the international stage. Here's a glimpse into their ODI journey:
Total Matches Played: Australia has participated in a staggering 992 ODI matches, making them one of the most experienced teams in the world.
Wins: Out of these 992 games, Australia has emerged victorious in 600 matches. Their winning record is a reflection of their dedication and excellence in ODI cricket.
Losses: While Australia has enjoyed immense success, they have faced defeat in 349 matches, displaying their resilience in the face of competition.
No Results: There have been instances where weather or external factors intervened, resulting in 34 matches ending with no results.
Ties: In the spirit of thrilling contests, Australia has been involved in 9 tied matches, where both teams displayed extraordinary skill and determination.
New Zealand ODI Stats and History: A Tale of Resilience
New Zealand's ODI journey is a story of determination and resilience, marked by memorable performances on the international stage. Here are some key statistics and insights:
Total Matches Played: New Zealand has played a total of 817 ODI matches, a testament to their enduring commitment to the format.
Wins: Despite facing stiff competition, New Zealand has secured victory in 376 matches, showcasing their ability to triumph over formidable opponents.
Losses: With 392 matches ending in losses, New Zealand's journey has been characterized by learning from defeats and bouncing back stronger.
No Results: In 43 matches, external factors such as weather or interruptions have led to no results, highlighting the unpredictable nature of the game.
Ties: New Zealand's determination and skill have shone through in 6 tied matches, where they shared the honors with their opponents.
Australia vs New Zealand Head-to-Head Stats: Intense Cricketing Rivalry
The rivalry between Australia and New Zealand in ODI cricket is a classic battle, marked by intense competition and thrilling encounters. Here's a look at their head-to-head statistics:
Total Matches Played: The two cricketing giants have crossed swords in a total of 141 ODI matches, making it one of the most eagerly anticipated contests in the cricketing calendar.
Australia's Dominance: Australia has maintained a strong hold over their trans-Tasman rivals, emerging victorious in 95 of the matches. Their consistent success underscores their cricketing excellence.
New Zealand's Challenge: New Zealand, with 39 wins against Australia, has been a formidable adversary. Their performances have posed a genuine challenge to the Australian team.
No Results: In 7 matches, external factors or unforeseen circumstances have led to no results, adding an element of unpredictability to this rivalry.
The rich history and statistics of Australia and New Zealand in ODI cricket reflect their enduring commitment to the sport and their status as cricketing powerhouses. As they continue to face off in thrilling encounters, fans can expect the legacy of this rivalry to endure and flourish.
Pitch Assessment: A True Challenge
The pitch at Dharamsala offers an intriguing blend of challenges and opportunities for both fast bowlers and batters.
Seam bowlers will find plenty of assistance, with the wicket offering consistent movement throughout the match.
Batters, however, will need to exercise caution, particularly in the initial 10-odd overs, as the ball can be quite lively during this period.
As they adapt to the pace and characteristics of the pitch, it becomes easier to build an innings, as the surface remains relatively stable.
Spinners, on the other hand, will need to rely on their variations and guile, as the pitch generally does not favor them with significant turn or assistance.
Weather Conditions: Hazy but Pleasant
As for the weather in Dharamsala on the day of the match, conditions are expected to be slightly hazy yet pleasant and cool.
This comfortable weather may play a crucial role in the players' comfort and endurance, as extreme heat or humidity can impact performance and stamina.
Venue Insights: Setting the Stage
The Himachal Pradesh Cricket Association Stadium in Dharamsala has witnessed some memorable cricketing battles over the years.
It's known for its average first inning score of 211. While England's impressive total of 364-9 in this very World Cup against Bangladesh stands as the highest posted at this venue, Dharamsala is not traditionally regarded as a high-scoring ground.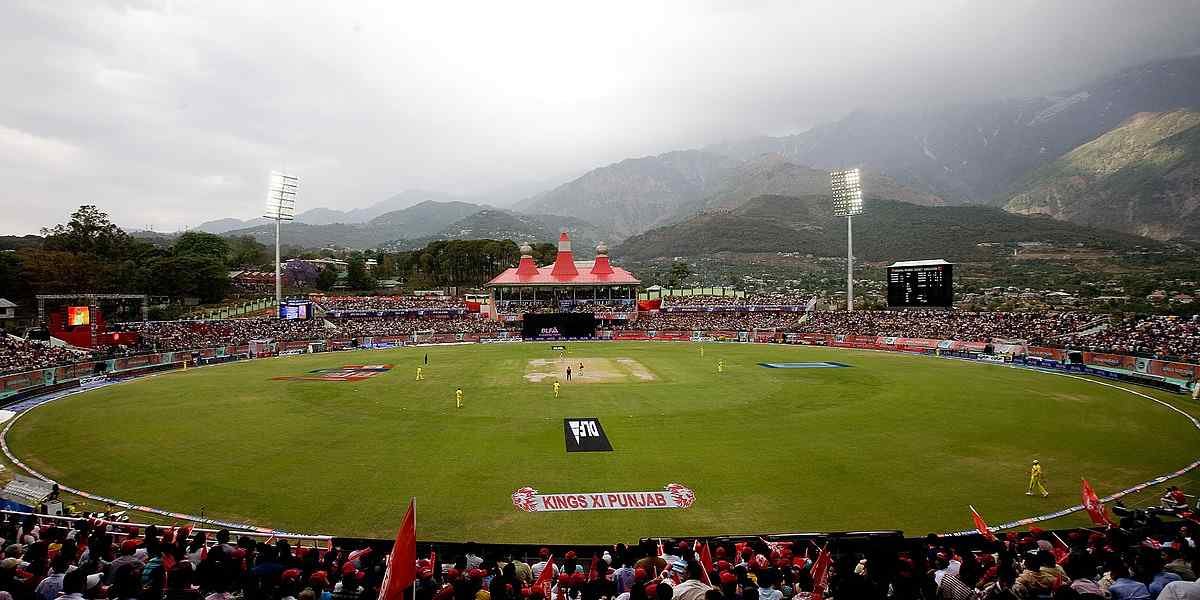 The average runs per over at this stadium is 5.21, indicating that both batters and bowlers need to adapt to its unique characteristics.
For the team batting first, setting a target in the range of 280-300 runs is advised, given the pitch and venue conditions.
Toss Strategy: To Bowl or Not to Bowl?
In the eight ODIs played at the Himachal Pradesh Cricket Association Stadium in Dharamsala, the chasing side has emerged victorious in five encounters, including two games in this World Cup.
While the pitch generally offers a fair contest between bat and ball, history suggests that chasing may be the preferred option.
The wicket remains reliable for the most part, and teams have often found success when pursuing targets.
Winning Prediction: Clash of Titans
Australia and New Zealand are no strangers to intense competition, having met 11 times in the ICC ODI World Cup.
Australia boasts an impressive record, winning eight of these encounters, while New Zealand has emerged victorious in three.
Additionally, Australia has been dominant in their recent ODIs against the Kiwis, securing victory in each of their last five meetings.
This historical data suggests that Australia holds the upper hand in this encounter. The team's current form is impeccable, having secured three consecutive wins in the World Cup.
Australia's exceptional seamers and all-around strength make them a formidable force, especially on a challenging wicket like Dharamsala.
However, New Zealand remains a top-class side with a well-balanced squad, and they will undoubtedly put up a strong fight.
The key battle to watch will be their batters facing Australia's seamers on this intriguing pitch.
Australia appears to be peaking at the right moment, showcasing their World Cup prowess.
With their well-rounded performance and momentum, they are the favorites to outshine New Zealand in this high-stakes contest.
The prediction is to back the formidable Australian side as the winners of this match, promising an electrifying showdown for cricket fans worldwide.
Today's Match Prediction: Australia
Whatsapp: 7065437044
Prediction Charges: 1000 Rs/Match
Lifetime Package (Unlimited Match): 3000 Rs/All Matches
No Demo, No Trial, No After Match
Facebook Page: Cricketwebs
Instagram Account: Cricketwebs
Disclaimer: Predictions are for entertainment purposes only. We don't get involved in or promote betting or gambling. Also, We strongly discourage behaviors of participating in illegal activities related to cricket. Our experts try to be as correct as possible, but we do not guarantee 100% correctness.