In the ongoing league, the Adelaide Strikers have certainly been the team to watch. With an impressive record of losing just one out of the three matches they've played so far, they currently find themselves sitting comfortably in the second spot on the league table. Looking ahead to their upcoming match, the Strikers are determined to maintain their winning streak, which could potentially catapult them to the very top of the table, significantly enhancing their prospects for playoff qualification.
In stark contrast, the Hobart Hurricanes have been enduring a dismal season. The women's team from Hobart has encountered a challenging start, suffering losses in both of their league matches. Desperation is mounting within the Hurricanes' camp as they seek their first win. Another defeat would severely jeopardize their chances of making it to the playoffs, adding more pressure to an already dire situation.
Teams Preview
Adelaide Strikers Preview
The Adelaide Strikers are coming off a spectacular victory in their previous match, triumphing over their opponents by 4 wickets and advancing to the second position on the table. Opting to bowl first, the Strikers' bowlers delivered an outstanding performance by restricting their opposition to a mere 133 runs in the initial innings. Megan Schutt emerged as the standout performer among the bowlers, claiming 2 wickets while conceding just 27 runs in her allotted 4 overs. The other bowlers contributed as well, with each of them picking up a valuable wicket, collectively stifling the opposition's efforts and holding them to a modest total.
The run chase proved to be a relatively straightforward task, with Katie Mack leading the way as the top scorer for the Strikers, amassing 48 runs while opening the innings. The Adelaide batters exhibited superb composure as they navigated the innings expertly and successfully reached the target, securing a comfortable win.
Key players: Katie Mack, Megan Schutt
Adelaide Strikers Predicted Playing XI:
Katie Mack, Laura Wolvaardt, Tahlia McGrath (c), Bridget Patterson (wk), Madeline Penna, Georgia Adams, Annie O'Neil, Amanda-Jade Wellington, Jemma Barsby, Megan Schutt, Anesu Mushangwe
Hobart Hurricanes Preview
Hobart Hurricanes women have encountered a challenging start to their league campaign, having lost both of their previous matches, and are desperate for a turnaround. Batting first in their most recent match, Hobart set a target of 158 runs for their opponents. Naomi Stalenberg emerged as the standout performer for the Hurricanes, crafting a stellar innings of 54 runs from just 29 balls. Regrettably, the other batters could not provide significant support, and the team could only muster a total of 158 runs.
In the bowling department, the Hurricanes managed to pick up 3 wickets during the chase. Heather Graham delivered the most economical figures, conceding 31 runs while taking 1 wicket in her 4 overs. It is evident that Hobart Hurricanes women need to exhibit an all-round improvement in their upcoming matches to secure more favorable results.
Key players: Heather Graham, Naomi Stalenberg
Hobart Hurricanes Predicted Playing XI:
Lizelle Lee (wk), Bryony Smith, Heather Graham, Elyse Villani (c), Naomi Stalenberg, Ruth Johnston, Molly Strano, Hayley Silver-Holmes, Amy Smith, Shabnim Ismail, Maisy Gibson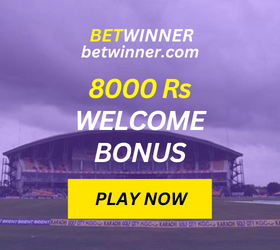 Adelaide Strikers Women T20 Stats and History
Adelaide Strikers Women, a formidable force in the world of women's T20 cricket, have etched their name in history with a compelling track record of achievement. Let's delve into their journey, highlighting their performance statistics and history in this thrilling format.
Total Matches Played: 120
Matches Won: 58
Matches Lost: 56
Matches with No Result: 6
Tied Matches: 0
Adelaide Strikers Women have displayed their mettle in T20 cricket with a balanced performance that includes both wins and losses. With 58 victories under their belt, they've demonstrated their ability to rise to the occasion.
Hobart Hurricanes Women T20 Stats and History
On the other side of the spectrum, the Hobart Hurricanes Women have embarked on their T20 journey with determination, even in the face of challenges. Let's take a closer look at their T20 stats and history.
Total Matches Played: 115
Matches Won: 38
Matches Lost: 71
Matches with No Result: 6
Tied Matches: 0
Hobart Hurricanes Women have shown resilience throughout their T20 campaign. Despite a higher number of losses, their 38 victories are a testament to their potential and willingness to compete at the highest level.
Adelaide Strikers Women vs Hobart Hurricanes Women Head-to-Head Stats
The clashes between Adelaide Strikers Women and Hobart Hurricanes Women have been the stage for some memorable encounters. Let's analyze their head-to-head statistics.
Total Matches Played: 16
Adelaide Strikers Women Won: 11
Hobart Hurricanes Women Won: 3
Matches with No Result: 0
In their head-to-head battles, Adelaide Strikers Women have emerged as the dominant force, securing victory in 11 out of 16 matches. On the other hand, Hobart Hurricanes Women have managed to secure three wins, making for some compelling contests between the two sides.
A Weather Forecast of Uncertainty
As the Adelaide Strikers women gear up to face the Hobart Hurricanes women at Allan Border Field in Australia, weather conditions are set to play a significant role in shaping the game's dynamics. The temperature is expected to hover around 19 degrees Celsius during the match, which is quite comfortable for both players and spectators.
However, there's a cloud of uncertainty looming over the proceedings. The weather forecast indicates a high chance of rainfall, which could potentially disrupt the match. Rainfall in cricket is often a decisive factor, leading to stoppages or even match cancellations. It places an additional burden on the captains and their teams, as they must plan for various scenarios, including Duckworth-Lewis calculations in case of rain-affected matches.
Venue Details: Allan Border Field
The match venue, Allan Border Field, is a well-known cricketing arena in Australia. Situated in Brisbane, it has witnessed numerous exciting encounters over the years. With a reputation for being a batting-friendly pitch, the conditions initially favor the bowlers during the opening spells with the new ball. This makes the toss crucial, as the team that wins it often chooses to field first, capitalizing on the early swing and seam movement.
Toss: To Bowl or Not to Bowl
The toss decision at Allan Border Field is not to be taken lightly. While the pitch offers good conditions for batting, the initial phases can be testing for the batsmen due to the new ball's assistance to bowlers. As such, winning the toss and opting to bowl first has been a recurring strategy. Teams aim to capitalize on the early movement and pick up quick wickets to put pressure on the opposition.
AS-W vs HH-W: Winning Prediction
As we look ahead to the clash between Adelaide Strikers women and Hobart Hurricanes women, one thing is clear – Adelaide Strikers have been performing exceptionally well in the league. Winning two out of three matches, they are in top form and are firing on all cylinders. In contrast, Hobart Hurricanes women are yet to secure a victory.
Given the current form and momentum, it's a fair prediction that Adelaide Strikers women will likely come out victorious against Hobart Hurricanes women in this match. However, with the ever-present unpredictability of weather conditions, cricket fans are in for an intriguing and uncertain contest.
Our Winner: Adelaide Strikers Women
Whatsapp: 7065437044
Prediction Charges: 1000 Rs/Match
Women Big Bash League T20 Package: 3000 Rs/All Matches
Lifetime Package (Unlimited Match): 3000 Rs/All Matches
No Demo, No Trial
Facebook Page: Cricketwebs
Instagram Account: Cricketwebs
Disclaimer: Our predictions are for entertainment purposes only. Our Website doesn't get involved in or promote betting or gambling. Also, our team strongly discourages behaviors of participating in illegal activities related to cricket. Our experts try to be as correct as possible, but we do not guarantee 100% the right prediction.