As the Legends League Cricket 2023 unfolds, the third game features a clash between the Urbanrisers Hyderabad and the Southern Super Stars. Both teams are embarking on their tournament journey, eager to secure a strong start. With a lineup of formidable players on both sides, cricket enthusiasts anticipate an exhilarating contest.
Southern Super Stars' Advantage in Batting Depth and Bowling Prowess
The Southern Super Stars boast a robust batting line-up complemented by depth in their bowling, providing them a strategic advantage.
Their goal is to capitalize on these strengths and set the tone for a successful campaign.
However, the Urbanrisers Hyderabad, under the leadership of Suresh Raina, are determined to present a formidable challenge, ensuring a closely contested match.
Urbanrisers Hyderabad Preview
Suresh Raina, at the helm of the Urbanrisers Hyderabad, shoulders the responsibility of guiding his team to an impactful tournament initiation.
With a formidable batting line-up, featuring explosive players like Martin Guptill and Chamara Kapugedera, Raina aims for a strong start.
Anchoring the innings in the middle overs alongside Asghar Afghan and Amit Paunikar, Raina seeks to lead from the front.
In the bowling department, Christopher Mpofu and Morne Morkel are entrusted with the task of securing early wickets.
Stuart Binny's experience adds depth, with Pragyan Ojha contributing in the middle overs.
Tino Best and Dwanye Smith play crucial supporting roles, aiming to deliver impactful performances.
Urbanrisers Hyderabad Predicted Playing XI:
Suresh Raina (c)
Martin Guptill
Stuart Binny
Morne Morkel
Pragyan Ojha
Dwanye Smith
Asghar Afghan
Amit Paunikar (wk)
Christopher Mpofu
Tino Best
Chamara Kapugedera
Southern Super Stars Preview
Led by Aaron Finch, the Southern Super Stars enter the tournament with a focus on dynamic leadership and powerful batting.
Expecting an explosive start from Finch and Upul Tharanga, the team looks to capitalize on the hitting prowess of players like Manvinder Bisla and Cameron White in the middle order.
Jesse Ryder, Ross Taylor, and Farveez Maharoof add depth to the lower middle order.
The bowling department, spearheaded by Ashok Dinda and Suranga Lakmal, aims to apply early pressure on the Urbanrisers Hyderabad.
Abdur Razzak and Johan Botha play vital roles in slowing down the scoring rate, while Jesse Ryder and Farveez Maharoof enhance the team's bowling depth.
Southern Super Stars Predicted Playing XI:
Aaron Finch (c)
Upul Tharanga
Ross Taylor
Manvinder Bisla (wk)
Suranga Lakmal
Abdur Razzak
Ashok Dinda
Farveez Maharoof
Johan Botha
Cameron White
Jesse Ryder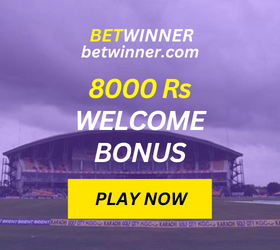 Weather Conditions in Ranchi
Cricket enthusiasts can expect favorable weather conditions in Ranchi as the Urbanisers Hyderabad and Southern Super Stars gear up for an exciting clash.
The wicket is anticipated to be flat, allowing batsmen to showcase their strokes freely.
However, the cloudy skies could offer assistance to fast bowlers, adding an intriguing dimension to the game.
Teams will need to target a score around the 180-run mark to secure victory.
Venue Details: JSCA International Stadium Complex, Ranchi
Known as a batsman's paradise, the JSCA International Stadium Complex in Ranchi features a flat surface and a lightning-fast outfield.
This setup enables batsmen to score runs effortlessly, while fast bowlers find support under favorable conditions.
Spinners also thrive on this surface, adding versatility to the bowling dynamics.
As teams step onto this renowned ground, the battle between bat and ball promises an exhilarating spectacle.
Toss: To Bowl
In previous encounters at the JSCA International Stadium Complex, teams have successfully chased significant scores.
The wicket remains true throughout the game, and batting conditions tend to improve as the match progresses.
With this in mind, the side winning the toss is likely to opt for bowling first, aiming to capitalize on the conditions and gain an advantage.
URH vs SNSS Winning Prediction
As the Urbanisers Hyderabad face the Southern Super Stars, the Southern Super Stars emerge as favorites to clinch victory.
Boasting a potent batting lineup and a more comprehensive bowling depth, they hold a strategic advantage.
Urbanisers Hyderabad, led by the experienced Suresh Raina, will need to manage their bowling resources effectively to counter the Super Stars' formidable challenge.
In this anticipated clash, the Southern Super Stars are predicted to emerge triumphant.
Prediction: Southern Super Stars to win.
Disclaimer: Our predictions are for entertainment purposes only. Our Website doesn't get involved in or promote betting or gambling. Also, our team strongly discourages behaviors of participating in illegal activities related to cricket. Our experts try to be as correct as possible, but we do not guarantee 100% the right prediction.