The Indian Premier League (IPL), also known as the TATA IPL for sponsorship reasons, stands as one of the crown jewels of the cricketing world. This dynamic men's Twenty20 (T20) cricket league is an annual cricketing extravaganza held in India. The IPL is unique in many ways, with its city-based franchise teams competing with unmatched fervor. Let's dive into the world of IPL, exploring its inception, growth, and its enormous impact on the game of cricket.
A Creation of the BCCI
The Board of Control for Cricket in India (BCCI) is the creative genius behind the inception of the IPL. This cricketing behemoth founded the league in 2007, setting the stage for a revolution in cricket. The league typically graces the summer months between March and May, offering fans an annual cricketing spectacle.
An Exclusive Window in the Cricket Calendar
What makes the IPL truly unique is its exclusive window in the ICC Future Tours Programme. This means fewer international cricket tours happen during the IPL seasons worldwide, creating an unchallenged focus on the league. This strategic placement adds to the IPL's aura and its worldwide following.
The Popularity Quotient
The IPL is not just a cricket league; it's a global phenomenon. In 2014, it was ranked sixth by average attendance among all sports leagues, showcasing its immense popularity. The league reached a milestone in 2010 by becoming the first sporting event to be broadcast live on YouTube. This digital leap brought cricket to screens around the world, marking a historic moment in sports broadcasting.
A Catalyst for Other Leagues
The IPL's incredible success has spurred the creation of various other Indian sports leagues, a testament to its influence on the sports industry. These leagues have adopted a similar franchise-based format and aim to replicate the IPL's success.
The Economic Impact
Beyond the boundaries, the IPL has made significant economic contributions. According to the BCCI, the 2015 IPL season contributed a staggering ₹1,150 crore (US$140 million) to India's GDP. In December 2022, the IPL achieved the status of a "decacorn," valued at a remarkable US$10.9 billion, representing a 75% growth in dollar terms since 2020. This growth story highlights the league's financial prowess and its ability to attract investors.
Digital Dominance
The IPL's influence extends into the digital realm. In 2023, its final match became the most-streamed live event on the internet, boasting an impressive viewership of 32 million, proving the league's digital prowess.
A Multi-Billion Dollar Extravaganza
In 2023, the IPL reached a historic milestone by selling its media rights for the period of 2023–2027 for a jaw-dropping US$6.4 billion to Viacom18 and Star Sports. This deal translated to an astonishing value of $13.4 million per match, underlining the league's significance in the world of sports broadcasting.
The Journey of the IPL: A Brief History
The inception of the IPL was an answer to the formation of the Indian Cricket League (ICL) in 2007, funded by Zee Entertainment Enterprises. The ICL, however, did not gain recognition from the BCCI or the ICC. The BCCI, in particular, was concerned about its committee members joining the ICL executive board.
To thwart players from joining the ICL, the BCCI increased the prize money for its domestic tournaments and imposed lifetime bans on players who chose to join the rival league. The battle between the IPL and ICL reached its peak in the following years.
The Birth of the IPL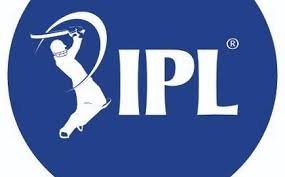 On September 13, 2007, following India's triumph at the 2007 T20 World Cup, the BCCI unveiled the franchise-based Twenty20 cricket competition, the Indian Premier League. The first season was slated to commence in April 2008, heralded by a high-profile ceremony in New Delhi.
The new league, spearheaded by BCCI vice-president Lalit Modi, outlined various aspects, including the tournament format, prize money, franchise revenue system, and squad composition rules. A seven-man governing council was entrusted with running the league.
An auction of franchises was held on January 24, 2008, which saw the total reserve prices of the eight franchises reach $400 million. Astonishingly, the auction garnered a total of $723.59 million.
A Marketplace for Players, Salaries, and Squad Composition
The Indian Premier League (IPL) is not just a cricketing extravaganza but also a marketplace where teams acquire players, devise their squads, and manage player salaries efficiently. Let's delve into the intriguing world of player acquisition, squad composition, and the financial dynamics of the IPL.
Player Acquisition: The Auction Drama
One of the most awaited events in the cricketing calendar is the annual IPL player auction. Here, cricketers from around the world throw their hats in the ring, hoping to secure a spot with one of the IPL franchises. The players set their base prices, and it's all about the highest bid. The player goes to the franchise with the deepest pockets. This dramatic event paves the way for talented players to showcase their skills on the IPL stage.
Trading Players: A Strategic Move
The drama doesn't end with the auction. IPL franchises have the option to trade players with other teams during specific trading windows. However, this is not a one-sided decision; the player's consent is crucial. If a player is traded, any difference between the old and new contracts is covered, often by the franchise acquiring the player. It's a strategic maneuver to strengthen the team's composition and balance.
Replacements: Filling the Gaps
Injuries and unavailability are part and parcel of professional cricket. To address these unforeseen circumstances, franchises have the option to sign replacements for unavailable players. This flexibility ensures that teams can adapt to unexpected situations and maintain a competitive edge.
The Rules of the Game
The IPL operates under a set of rules to maintain a level playing field. Here are some of the key regulations that governed the 2020 season:
Salary Cap: Each IPL squad must adhere to a salary cap, which must not exceed ₹85 crore (US$11 million). This cap ensures that teams do not outspend their competitors.
Under-19 Players: Young talent is the lifeblood of any sport. However, under-19 players can only be picked if they have prior experience in first-class or List A cricket. This rule ensures that young talents are adequately prepared for the high-intensity IPL.
Player Contracts: Player contracts typically run for one year. However, franchises have the option to extend a player's contract by one or two years. Since 2014, player contracts have been denominated in Indian rupees, replacing the earlier US dollar denominations.
Inclusion of Domestic Players: A pivotal change occurred in the IPL when domestic players were included in the player auction pool, marking a shift from previous practices. This decision aimed to promote fairness and equity in player recruitment.
Revenue Share: The IPL is distinct in terms of revenue sharing. The BCCI allocates 10% of foreign players' salaries to their respective national cricket boards. This system ensures that international players' contributions benefit their home nations as well.
The Financial Picture
The financial aspect of the IPL is significant and deserves attention. A survey by Sporting Intelligence and ESPN The Magazine in 2015 revealed that the average IPL salary, when pro-rated, amounts to a staggering US$4.33 million per year. This figure ranks the IPL as the second-highest paying sports league globally. Unlike other leagues where players are contracted for an entire year, IPL players are contracted for less than two months. Therefore, their weekly salaries are pro-rated to determine this figure.
However, despite its financial might, the IPL pays its players a significantly smaller share of the league's revenue compared to other major sports leagues. While most sports leagues ensure that players receive at least 50% of the revenue, IPL players receive approximately 18%. This disparity has been a subject of discussion, and the Federation of International Cricketers' Associations has advocated for fair compensation for IPL players.
The Prize Money
The IPL is not just about player salaries; it's also about winning lucrative prizes. The 2022 season of the IPL offered a total prize purse of ₹46.5 crore. The champion of the tournament walked away with ₹20 crore, while the runner-up received ₹13 crore. IPL rules mandate that at least half of the prize money must be distributed among the franchise's players, providing an additional incentive for teams to perform at their best.
The Indian Premier League goes beyond cricket; it's a dynamic marketplace, a financial powerhouse, and a platform where players' dreams come true. As it continues to evolve, the IPL remains at the forefront of the cricketing world, setting the stage for remarkable talent and financial success.
Unique Rules Setting the IPL Apart
The Indian Premier League (IPL) is known not only for its thrilling cricket but also for its unique set of rules that differentiate it from other Twenty20 leagues and even traditional cricket laws. Let's explore some of these distinctive IPL rules:
IPL matches feature a concept called "strategic time-outs." Each team is granted a two-and-a-half-minute break during their innings. The timing of these breaks is crucial. The bowling team must take one between the seventh and ninth overs, while the batting team takes the other between the 14th and 16th overs. However, misusing this privilege can result in penalties imposed by the umpires.
Decision Review System (DRS)
Since the 2018 season, IPL matches have incorporated the Decision Review System (DRS). This system allows each team two opportunities per innings to challenge an on-field umpire's decision. In the 2023 season, the DRS was extended to review wides and no-balls. It adds an element of technology and fairness to the game, reducing contentious decisions.
Time Penalties for Slow Over Rates
Efficiency in completing overs is vital in the IPL. If the bowling team fails to finish their allotted overs within the specified time, they face consequences. For the remainder of the innings, they can only place four fielders outside of the fielding restrictions circle. Additionally, match referees may impose financial sanctions on the bowling team after the match, with players facing fines proportionate to their match fees.
A fascinating feature of the IPL is the use of "impact players." Each team has a list of five possible substitutes. These substitutes can be utilized in various situations: before the start of an innings, when a wicket falls, when a batter retires, or at the end of an over. Each team can introduce an impact player once per match, adding strategic depth to team composition.
In a departure from traditional cricket norms, IPL teams can declare their playing eleven either before or after the toss. This flexibility allows teams to adapt to match conditions and the strengths of their opponents.
An intriguing rule in the IPL is the imposition of a five-run penalty if a fielder or wicket-keeper makes an unfair movement while the bowler is in action, rendering the ball "dead." This rule discourages any attempts to distract or obstruct the batter.
To maintain a balance between local and international talents, IPL teams are allowed to field a maximum of four overseas players in their playing eleven. This rule ensures opportunities for local cricketers to shine alongside their international counterparts.
IPL squads consist of 15 players, with a cap of eight overseas players. This rule encourages team diversity and helps strike a balance between local and international representation.
In the world of cricket, the IPL stands out not only for its high-octane matches but also for its innovative rules that add an extra layer of excitement and strategy. These rules have become an integral part of the IPL's identity, making it a league like no other.
Expansions and Terminations
The IPL's journey has been filled with expansions and terminations. In 2011, new franchises, Pune Warriors India and Kochi Tuskers Kerala, joined the league. Pune Warriors India was purchased for $370 million, while Kochi Tuskers Kerala was acquired for $333.3 million. However, the Kochi franchise was terminated after just one season due to financial issues.
In September 2012, the Deccan Chargers franchise agreement was terminated, and the Hyderabad franchise was born, named Sunrisers Hyderabad. Pune Warriors India withdrew from the IPL in May 2013 over financial differences with the BCCI, resulting in the official termination of the franchise.
The IPL faced a significant setback in 2015 when Chennai Super Kings and Rajasthan Royals were suspended for two seasons due to their involvement in a spot-fixing and betting scandal. These two teams were replaced by franchises based in Pune and Rajkot for two seasons.
A Glimpse into the Ten Teams
The Indian Premier League (IPL) has grown into a cricketing extravaganza like no other. With ten teams representing various cities across India, each season of the IPL brings thrilling action and intense competition to the forefront. As of the 2023 season, here's a look at the ten IPL teams, their home cities, and key team details.
Chennai Super Kings (CSK)
City: Chennai, Tamil Nadu
Home Ground: M. A. Chidambaram Stadium
Debut: 2008
Captain: M. S. Dhoni
Head Coach: Stephen Fleming
Delhi Capitals (DC)
Gujarat Titans (GT)
Kolkata Knight Riders (KKR)
City: Kolkata, West Bengal
Home Ground: Eden Gardens
Debut: 2008
Captain: Nitish Rana
Head Coach: Chandrakant Pandit
Lucknow Super Giants (LSG)
Mumbai Indians (MI)
Punjab Kings (PBKS)
Rajasthan Royals (RR)
Royal Challengers Bangalore (RCB)
City: Bangalore, Karnataka
Home Ground: M. Chinnaswamy Stadium
Debut: 2008
Captain: Faf du Plessis
Head Coach: Andy Flower
Sunrisers Hyderabad (SRH)
These ten teams, representing diverse cities and states in India, bring their unique flavor to the IPL. From the fierce competition to the passionate fan base, the IPL is not just a cricket league but a celebration of the sport and the country it represents.
Defunct Teams
While these ten teams currently grace the IPL, it's worth remembering the defunct teams that added to the league's rich history:
Deccan Chargers (2008-2012): Based in Hyderabad, Telangana.
Kochi Tuskers Kerala (2011): Hailing from Kochi, Kerala.
Pune Warriors India (2011-2013): Representing Pune, Maharashtra.
Rising Pune Supergiant (2016-2018): Another Pune-based team.
Gujarat Lions (2016-2018): Calling Rajkot, Gujarat, their home.
While these teams are no longer a part of the IPL, their contributions to the league's history are cherished.
IPL Through the Years: Champions and Contenders
The Indian Premier League (IPL) has been the epicenter of cricketing excellence and excitement, featuring some of the world's best talent and unique franchise-based cricket. Over the years, several teams have risen to prominence, with Chennai Super Kings and Mumbai Indians leading the pack. Let's take a look at the tournament seasons and results, as well as the teams that have etched their names in IPL history.
Chennai Super Kings – The Titans of IPL: Chennai Super Kings have established themselves as one of the most successful franchises in IPL history. With a total of five IPL titles, they have showcased consistency and excellence year after year. In 2023, they once again demonstrated their prowess, securing their fifth title by defeating Gujarat Titans in a thrilling final.
Mumbai Indians – Masters of the Game: Matching Chennai Super Kings in terms of IPL titles, the Mumbai Indians are a cricketing powerhouse. They have consistently been in the hunt for the championship and have lifted the trophy five times. Their competitive spirit and exceptional team dynamics have made them a formidable force in the IPL.
Kolkata Knight Riders – A Double Triumph: Kolkata Knight Riders have celebrated IPL success on two occasions, underlining their potential and determination. While they haven't claimed as many titles as Chennai and Mumbai, their triumphs in the tournament's history are moments to cherish.
Rajasthan Royals – A Single Shining Moment: The Rajasthan Royals etched their name in the IPL annals by winning the inaugural edition in 2008. Although they have not added more titles since, their victory in the debut season remains a memorable achievement.
Deccan Chargers – A Flash in the Pan: Deccan Chargers clinched the IPL title in 2009, showcasing their talent and mettle. While they might not have sustained the same level of success in subsequent seasons, their victory remains a cherished memory for their fans.
Sunrisers Hyderabad – A Singular Triumph: Sunrisers Hyderabad made their mark by winning the IPL in 2016. Their relentless pursuit of excellence was rewarded with the championship, even though they have not claimed additional titles.
Gujarat Titans – The Newest Contenders: Gujarat Titans entered the IPL scene and made an immediate impact by securing the title in one of the recent seasons. Their rise adds a layer of unpredictability to the league, making them a team to watch in the coming years.
As IPL seasons come and go, the quest for the championship intensifies. With each team having a unique story, the IPL continues to be a source of cricketing drama, skill, and entertainment. Whether it's the seasoned champions or the emerging contenders, the IPL offers a diverse and thrilling cricketing experience year after year.
The Pandemic Shift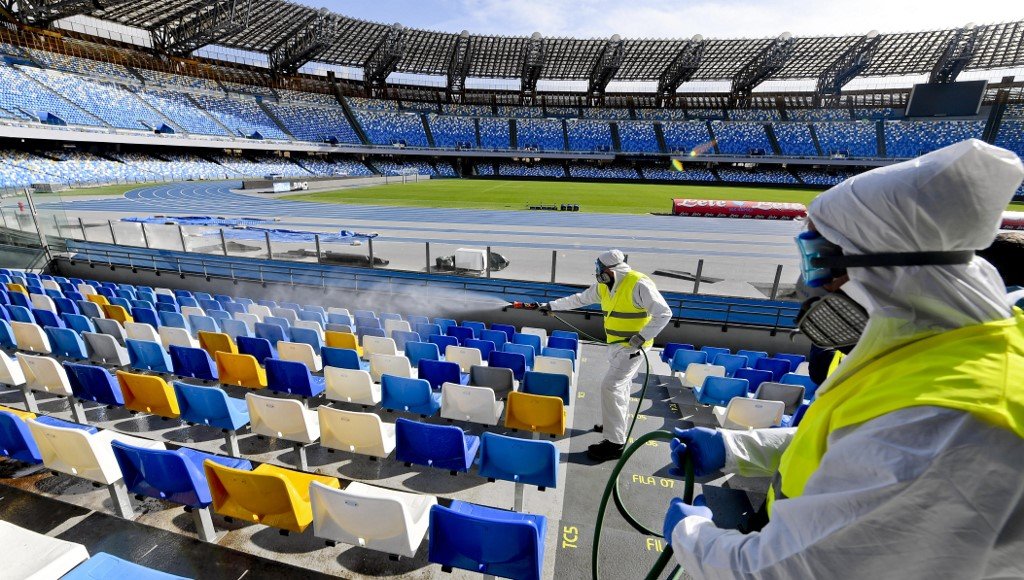 The COVID-19 pandemic led to a shift in the IPL's venue in 2020. The season's matches were played in the United Arab Emirates to ensure the safety of all involved.
The Expanding Horizon
In August 2021, the BCCI announced the addition of two new franchises, bringing the total to ten, for the 2022 season. RPSG Group and CVC Capital secured the bids, making investments of ₹7,000 crore (US$880 million) and ₹5,200 crore (US$650 million), respectively. These teams were named Lucknow Super Giants and Gujarat Titans.
A Global Influence
Several IPL franchise owners have ventured into other franchise leagues globally, including the South African SA20, Caribbean Premier League, and the US Major League Cricket. This extension of their businesses highlights the global influence and success of the IPL.
The Indian Premier League is more than just a cricket league; it's a celebration of the sport, a thriving business, and a symbol of innovation. Its journey is a testament to the power of sports to unite people, create economic opportunities, and provide endless entertainment to millions of fans worldwide. As the IPL continues to evolve and grow, its legacy in the cricketing world remains stronger than ever.
Records and statistics
Batting Records
Most runs
Virat Kohli (RCB)
7,263
Highest score
Chris Gayle (RCB)
175 not out vs Pune Warriors India (23 April 2013)
Highest partnership
Virat Kohli & AB de Villiers (RCB)
229 vs Gujarat Lions (14 May 2016)
Most sixes
Chris Gayle (KKR/RCB/PBKS)
357
Most fours
Shikhar Dhawan (DD/MI/DC/SRH/PBKS)
750
Most Centuries
Virat Kohli (RCB)
7
Bowling Records
Most wickets
Yuzvendra Chahal (MI/RCB/RR)
187
Best bowling figures
Alzarri Joseph (MI)
6/12 vs Sunrisers Hyderabad (6 April 2019)
Fielding
Most dismissals (wicket-keeper)
MS Dhoni (CSK/RPS)
180
Most catches (fielder)
Suresh Raina (CSK/GL)
109
Other records
Most matches
MS Dhoni (CSK/RPS)
250
Most matches as captain
MS Dhoni (CSK/RPS)
227
Team records
Highest total
Royal Challengers Bangalore
263/5 (20) vs Pune Warriors India (23 April 2013)
Lowest total
Royal Challengers Bangalore
49 (9.4) vs Kolkata Knight Riders (23 April 2017)
Indian Premier League Controversies
The Indian Premier League (IPL) is undoubtedly one of the most captivating cricket leagues globally, but it has not been immune to controversies over the years. Let's dive into some of the most noteworthy and eyebrow-raising controversies that have left a mark on the IPL.
IPL Spot Fixing: A Dark Chapter
In 2012, the IPL found itself embroiled in a spot-fixing scandal that resulted in a lifetime ban for Deccan Chargers player TP Sudhindra and suspensions for four others. Pune Warriors India player Mohnish Mishra's statement, claiming that IPL franchise owners paid players through black money, sent shockwaves through the cricketing world. Subsequent investigations and police actions unveiled players' involvement in drug use and betting, tarnishing the league's image.
2013 IPL Spot-Fixing and Betting Scandal: A Major Upheaval
The 2013 season brought even more significant turmoil when players Ajit Chandila, Ankeet Chavan, and S Sreesanth were arrested on allegations of spot-fixing. These players received a lifetime ban from the BCCI. The scandal didn't stop there, as Gurunath Meiyappan, Chennai Super Kings' team principal and son-in-law of then BCCI president N. Shrinivasan, was arrested for illegal betting on IPL matches and sharing team information with bookmakers. The repercussions led to the suspension of Rajasthan Royals and Chennai Super Kings for two years.
Strategic Timeouts: Generating Revenue or Interrupting Play?
In 2010, the IPL introduced a controversial rule called "strategic timeout." These breaks allowed franchises to strategize during the game but were widely criticized as a means of generating revenue for the league. Despite the backlash, strategic timeouts continue to be part of IPL matches, causing interruptions and extending the duration of games.
Incidents with Players: From Brawls to Horrifying Tales
The IPL has witnessed its share of on-field and off-field incidents involving players. In 2008, Harbhajan Singh was fined and banned for the entire season for slapping S Sreesanth during a match. Years later, he publicly apologized for his actions. Yuzvendra Chahal shared harrowing experiences of physical harassment while playing for Mumbai Indians, raising concerns about player safety and conduct within franchises.
Ravindra Jadeja's Ban: Contract Shenanigans
Ravindra Jadeja faced a one-year ban from the IPL in 2010 for violating league guidelines. He had bypassed his Rajasthan Royals contract and negotiated a more lucrative deal with other teams, resulting in disciplinary action.
Rajasthan Royals Ownership Dispute: Ownership Confusion
In 2010, an ownership dispute surrounding Rajasthan Royals left fans baffled. IPL president Shashank Manohar publicly questioned the ownership of both Rajasthan Royals and the Punjab team. He raised concerns over the lack of clarity regarding the owners' identities, leading to a contentious debate.
N. Srinivasan and Chennai Super Kings: A Conflict of Interest
N. Srinivasan's dual role as an IPL team owner and BCCI president raised concerns over a conflict of interest. The controversy escalated when allegations of irregularities in player auctions surfaced. The Lodha Committee subsequently banned Chennai Super Kings for two years.
Australian Players' Dispute: Revenue Sharing
A dispute between Australian cricketers and Cricket Australia arose due to the BCCI's policy of allocating a portion of foreign players' salaries to their respective country's national cricket boards. This contentious issue strained relations between players and their board.
Shashi Tharoor and Sunanda Pushkar: The Kochi Team's Saga
Intrigue surrounded the ownership of the Kochi Tuskers Kerala team when Shashi Tharoor's friend, Sunanda Pushkar, was revealed to have sweat equity shares in the franchise. The controversy led to political ramifications and demands for resignations.
Slow Over Rates: Pacing Concerns
The slow pace of IPL matches has been a persistent issue, often resulting in games extending well beyond the stipulated time. Critics have cited strategic timeouts, reserve players running onto the field, and batsmen requesting helmets as reasons for these delays.
Negative Impact on International Cricket
Kapil Dev, the legendary cricketer, expressed concern that players were prioritizing IPL over international commitments, leading to a rise in injuries among Indian players. This sparked a debate about the balance between domestic leagues and international cricket.
The IPL's journey has been filled with exhilarating cricket, star-studded performances, and, of course, its share of controversies. These incidents have tested the resilience of the league and showcased the challenges it faces. As the IPL continues to evolve, it will need to navigate these issues to ensure its place as the crown jewel of Twenty20 cricket.
Evolution of Indian Premier League Broadcasting:
The Indian Premier League (IPL) isn't just about breathtaking cricket; it's also a mega broadcasting spectacle. Over the years, the league's broadcasting landscape has evolved, setting new standards in the cricketing world. Let's take a closer look at the IPL's broadcasting journey through the years.
2008–2017: The Sony-World Sport Group Era
In its early years, the IPL's broadcast rights were a partnership between Sony Pictures Networks (SPN) and World Sport Group (WSG) under a ten-year contract worth a staggering US$1.03 billion. SPN held the domestic rights in India, while WSG handled international distribution. The broadcasting proceeds were divided among the IPL, franchisees, and prize money. Sony Max, Sony Six, and Sony ESPN became the domestic broadcasters, catering to a diverse audience with commentaries in various languages. The IPL's popularity soared, becoming a significant television property within India, with Sony Max leading the viewership charts during the tournament.
2018–2022: Star Sports and the Digital Revolution
In 2017, Star India acquired global media rights to the IPL in a landmark deal valued at ₹163.475 billion (US$2.55 billion). This marked a 158% increase over the previous contract, making it the most expensive broadcast rights deal in cricket history. Star Sports took over television broadcasts, while Hotstar revolutionized digital streaming. The partnership expanded with a sub-licensing agreement with mobile carrier Jio, ensuring wide access to IPL matches. International streaming on Hotstar reached record numbers, with the 2019 final peaking at 18.6 million concurrent streaming viewers.
2023–2027: The New Power Players
The latest broadcasting rights cycle from 2023 to 2027 took the IPL to new heights. The media rights were divided into four packages, featuring domestic television rights, domestic digital rights, digital rights for non-exclusive matches, and international television and digital rights. Star Sports renewed its television rights contract by winning Package A, while a Viacom18 consortium secured streaming rights with wins in Package B and C. This groundbreaking deal, worth around US$6.2 billion, catapulted the IPL to the second highest-valued sports media property worldwide, behind only the NFL. Viacom18 announced the free streaming of the 2023 IPL on JioCinema, offering feeds in multiple languages and 4K resolution.
As the IPL continues to captivate global audiences, the broadcasting landscape will play a pivotal role in its journey. With innovations and partnerships transforming the way we experience the IPL, cricket enthusiasts can look forward to more exhilarating seasons and groundbreaking broadcasts in the years to come.
Innovating the IPL: Technology, Data Analytics, Sustainability, and More
The Indian Premier League (IPL) is more than just a cricket tournament; it's a celebration of the sport, entertainment, and the innovative use of technology. Over the years, the IPL has embraced various technological advancements, from data analytics to sustainability initiatives. Let's delve into how technology has transformed the IPL, making it not only a cricketing extravaganza but also a platform for innovation.
Data Analytics in Team Management
Gone are the days when cricket team management relied solely on intuition and experience. In the IPL, data analytics has become a game-changer. Teams now employ data analysts who meticulously crunch numbers to gain insights into player performance, opposition strategies, and match conditions.
Player Performance Analysis: Teams use performance metrics to evaluate player statistics, including batting averages, bowling economy, and fielding efficiency. This data-driven approach helps them make informed decisions on team composition and batting or bowling orders.
Opposition Scouting: Data analytics also plays a pivotal role in scouting opposition teams. Coaches and analysts study the strengths and weaknesses of rival teams and individual players. They use historical data to uncover patterns and develop strategies to exploit opponents' vulnerabilities.
Match Conditions: Weather, pitch conditions, and the dew factor can significantly impact match outcomes. Data analytics allows teams to assess these variables and make real-time decisions, such as whether to bat or bowl first.
One of the most remarkable aspects of data analytics in the IPL is its influence on player auctions. Franchises analyze player performance data meticulously before bidding, ensuring they get the best value for their investments. This data-driven approach has revolutionized team management, helping teams find that winning edge.
Sustainability and Environmental Initiatives
In recent years, the IPL has recognized the importance of sustainability and environmental consciousness. As a cricket league that attracts millions of fans, it has the potential to influence positive change on a broader scale.
Green Stadiums: Many IPL stadiums have taken significant steps towards sustainability. Solar panels, LED lighting, and rainwater harvesting systems are increasingly common in these venues. Not only do these initiatives reduce the carbon footprint, but they also contribute to significant energy savings.
Carbon Neutrality: Some teams and franchises have committed to becoming carbon-neutral entities. They offset their carbon emissions through reforestation projects, renewable energy adoption, and sustainable practices.
Reducing Single-Use Plastics: The IPL has also embarked on campaigns to reduce single-use plastics in stadiums. From reusable cups to biodegradable cutlery, these initiatives aim to reduce waste and pollution.
Fan Engagement: Sustainability initiatives often extend to fan engagement. The IPL encourages fans to participate in eco-friendly practices, such as waste segregation and tree planting drives.
Future Innovations
The IPL continues to explore new ways to leverage technology for the benefit of the sport and the environment. Here are some future innovations to watch out for:
Virtual Reality: Virtual reality (VR) experiences can provide fans with immersive experiences, allowing them to watch matches from unique perspectives, such as from the viewpoint of players or even the ball itself.
AI-Powered Predictive Analysis: Artificial intelligence (AI) can enhance predictive analysis. It can simulate match scenarios, predict player performance, and help coaches make data-driven decisions.
Augmented Reality (AR): AR apps can offer fans interactive and real-time information during matches. Imagine wearing AR glasses that display player statistics, ball trajectories, and more as you watch the game.
As the IPL embraces technology, data analytics, and sustainability initiatives, it not only raises the bar for cricket but also sets an example for sporting leagues worldwide. It's more than just a tournament; it's a platform for innovation and a celebration of the future of sports and technology.